What can you expect working for us?
We offer a wide range of benefits to support our team both in their present and future.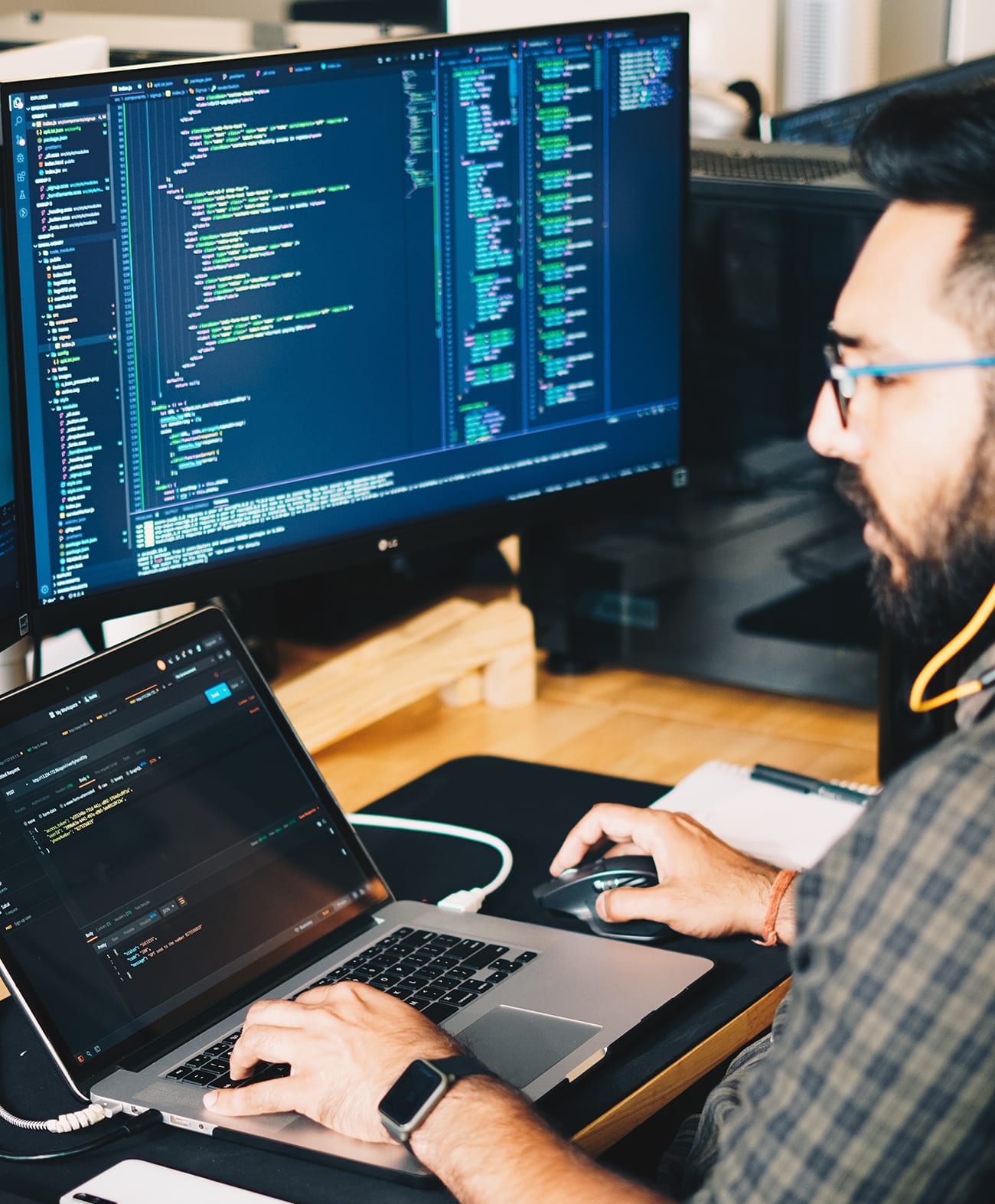 Working with us you can expect
Private medical insurance
Generous and flexible annual leave
Annual performances bonuses
Epic christmas and summer Parties
• We work from a beautiful office in the city centre that was renovated in 2021 providing a spacious, modern, environment with a staff rest area covering almost 100 m2 fitted with TV, video games, pool table, air hockey and multiple spaces where you can really take a break from your work.
 • We also have two relaxing terraces with benches for meetings and breaks.
 • If you feel that you'd be a great addition to our team, please send us your CV and if something comes up – we'll be in touch.
We are always looking for talent
Developers - All levels of experience & technical profiles
Whethere you are a Front-end, Back-end, or Full Stack developer we are always looking for talent.
A degree and a technical background are usually the first things most employers look for when hiring a Developer.
What we look for is the right person to fit within a fast-moving culture who has a flair for building great things and is a self-learner, always keeping up with the latest technologies but with a knowledge of the older ones too.
We provide an exceptional, flexible, working environment where results are the most important factor. If you are looking for your next opportunity, get in touch.
Multi-Lingual contact centre sales & service agents
We speak to people all over the world.
Our team provides 7 days of support and sales to a diverse range of people in over 15 languages (the main ones are English, Spanish, Portuguese, and German).
If you enjoy talking to people, are a fast learner, and can speak multiple languages we'd like to hear from you as we are always growing both our customer care and direct sales teams.
These roles are office-based from a beautiful location with excellent progression opportunities.
Marketing - Senior managers & strategic thinkers
Marketing Managers
Our business is made up of multiple product ranges and each one has a dedicated leader.
This person is responsible for the creation of marketing strategies working closely with the CEO and COO and also working with our internal departments to utilise internal resources to drive forward the brand.
They are also responsible for planning and executing marketing campaigns including advertising, PR, and social media promotion along with the identification of target customers and partners before building and managing relationships.
Marketing experts - Writers, social, design and SEO
We have many brands and they all need a lot of love.
Our team plan and execute marketing strategies on multiple brands, in multiple countries 24/7 and we do this via our marketing team.
We like to have experts which means that you know a lot about certain subjects and can help us plan from a position of authority and deep knowledge of the subject.
We are always look for designers, content writers, social media experts, PPC experts and any other role that can help our brands move forwards.
Whether you are vastly experienced or looking for your first chance, get in touch.